Fitness tools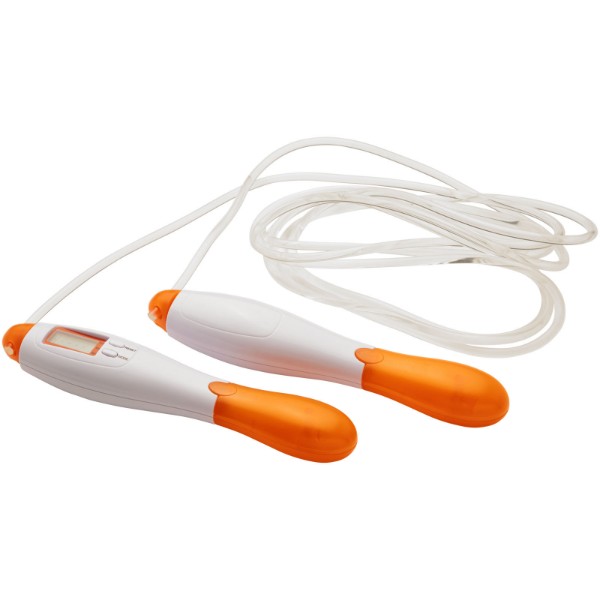 This skipping rope counts jumps, and measures calories burned, and distance covered (both miles and kilometres). The 3-meter-long skipping rope is easily adjustable to customize the skipping rope based on individual height. The rotator swivel action head rotates in both directions, allowing jumping forward, backwards and crisscross. Battery included. ABS Plastic.
Two-tone yoga mat with a textured surface and excellent grip. A 6mm cushioned thickness for comfort in kneeling, sitting, and other poses. Light enough to roll up and carry around in the mesh pouch with shoulder strap. Available in a matching range of colours to match or contrast with the yoga block. Large decoration area on the carrying pouch. Size: 170 X 60 cm. PVC.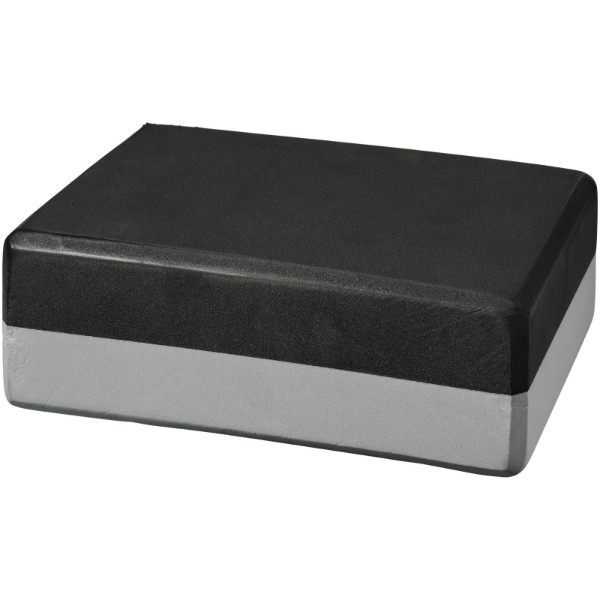 Two-tone lightweight, versatile yoga block that is ideal for added stability and stretch to yoga poses. Has rounded edges and corners for additional comfort and an easier hand grip. Available in a matching range of colours to match or contrast with your yoga mat. Large decoration area on the block. Size: 23 x 15 x 7.6 cm. EVA Foam.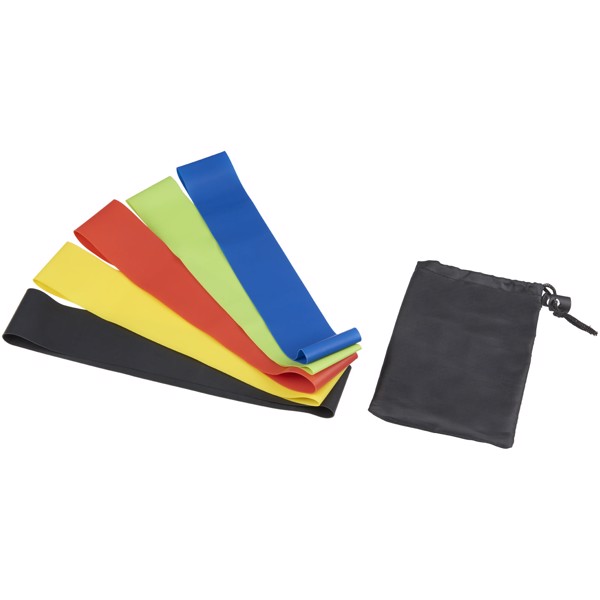 Set of 5 high tensile strength and durable resistance bands (60x5 cm.) of different strengths. Each offer a smooth and consistent stretch to provide force on the muscles to improve strength and help you shape and tone your body. Widely used in all kinds of exercise sports. Includes pouch for storage and decoration. Size and strength for the different bands: green 0.35 mm/4.5 kg/10 lbs, blue 0.50 mm/5.4 kg/12 lbs, yellow 0.7 mm/7.2 kg/16 lbs, red 0.9 mm/8.1 kg/18 lbs, black 1.1 mm/9 kg/20 lbs. Nylon, Latex.
Prices are without VAT.